The posting on some FB aviation groups reminded me of sharing these pics on the A310 at Madeira.
It doesn't show every A310 I've caught but as far as I can remember it does represent each livery I managed to get around here ...
(got a few regs from TAP and Sata...)
CS-TEI, with TAP old colors and one of my favorite shots ever
4th, Sep. 2004
Now on duty with Portuguese Hifly
CS-TEX, the first A310 with TAP new colors at Madeira
Feb.16th 2005
It was quite an early wake...
F-GEMO, from Eagle Aviation.
Got it a couple of times.
It went on duty with Ariana Afghan Airlines and scrapped in June 2006...
D-AHLZ, with old Hapag-Lloyd colors
The same D-AHLZ, already using the colors of its next (and last) user, Siberian S7.
It was quite a surprise to get this fantastic livery around here
D-AIDD on Apr.19th 2005
and a very nice double catch....
This nice A310 (T.22-1), from Ejercito del Aire (Spanish Air Force) was also at Madeira, back in 2009, supporting the visit of the Kings of Spain to our archipelago.
Didn't get it at Madeira but still, managed to get it at Porto Santo (LPPS / PXO)
Some Sata colors, in the A310...
CS-TGV, in the old Sata livery looked really nice...
CS-TKN, with the livery that Sata used next...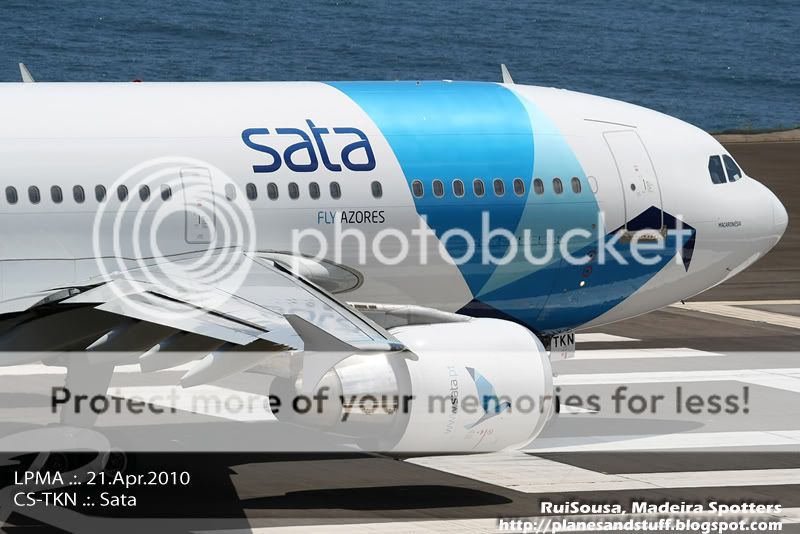 and, once more, CS-TKN with Sata's most recent livery...
CS-TKI, from White
Certifiing pilots at Madeira airport and presenting the company