Last Wednesday was the first time we had a Sata A310 with the new livery at Madeira (
CS-TKN
).
Couldn't manage to get landing but heard it was a bold one...with tail wind, windshear and a very smoky breaking to avoid backtracking to exit "Charlie"........
It departed positioned so the ground rotation was very fast, before departing from runway 05.
That livery looks really great on that plane. Noticed the Q200 on the back? I guess that these are the two Sata planes were this livery looks better.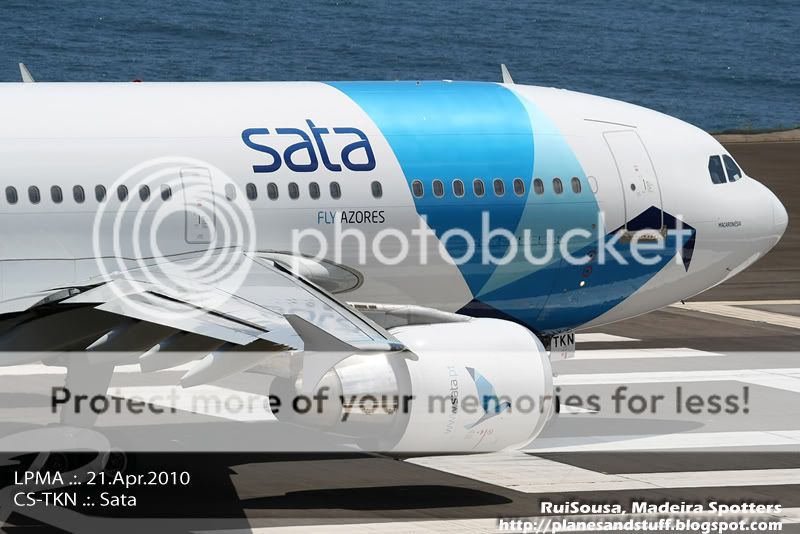 That day, we had at Madeira one plane of each fleet of Sata, in the new livery, plus the ATP (CS-TGL) that is still awaiting it's tail rudder... and we could almost get them all togheter in the apron....