Despite the first catch of Niki's ERJ-190 last Friday, on that day I also caught a few other stuff that I really enjoyed.
Also the photographic quality of many of the other stuff, definitely beats the Niki pics (in my opinion...)
So, decided that this would make a great Photo of the Week. Love the moment and the colors of both the Air Ambulance and the Fire Brigade car on the back. The water canon trainings puts the cherry on the top of the cake...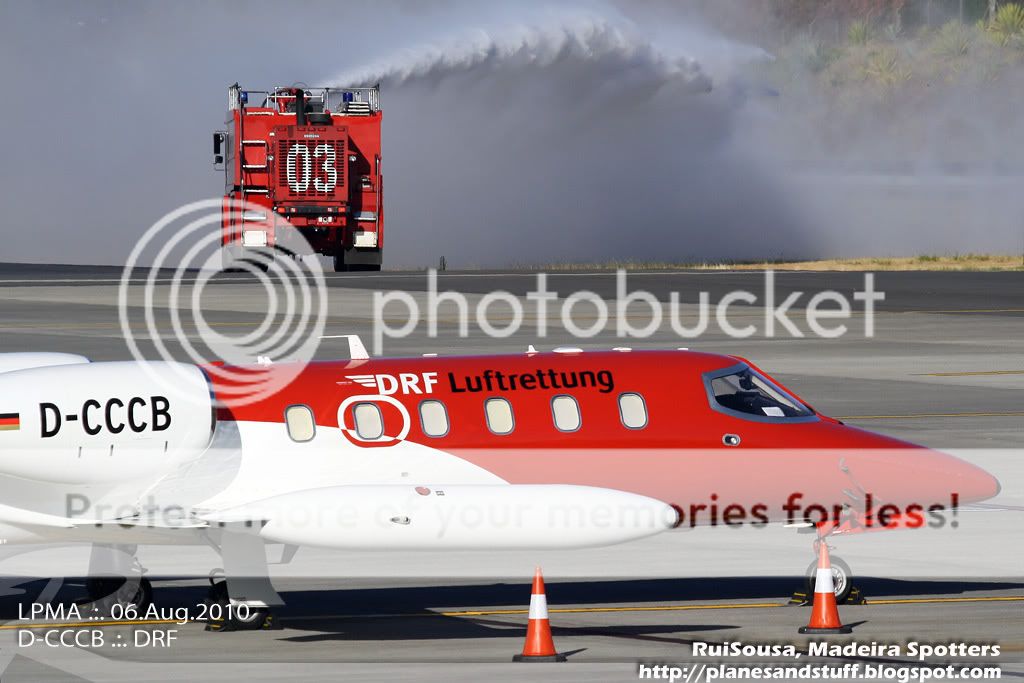 I'll share some more pics on this plane later...